Brazilian and Cuban Music Night featuring Charanga Del Norte & Garden City Samba
Come along to this unique opportunity to enjoy some Caribbean and South American vibes in Hertfordshire!
Buy your tickets here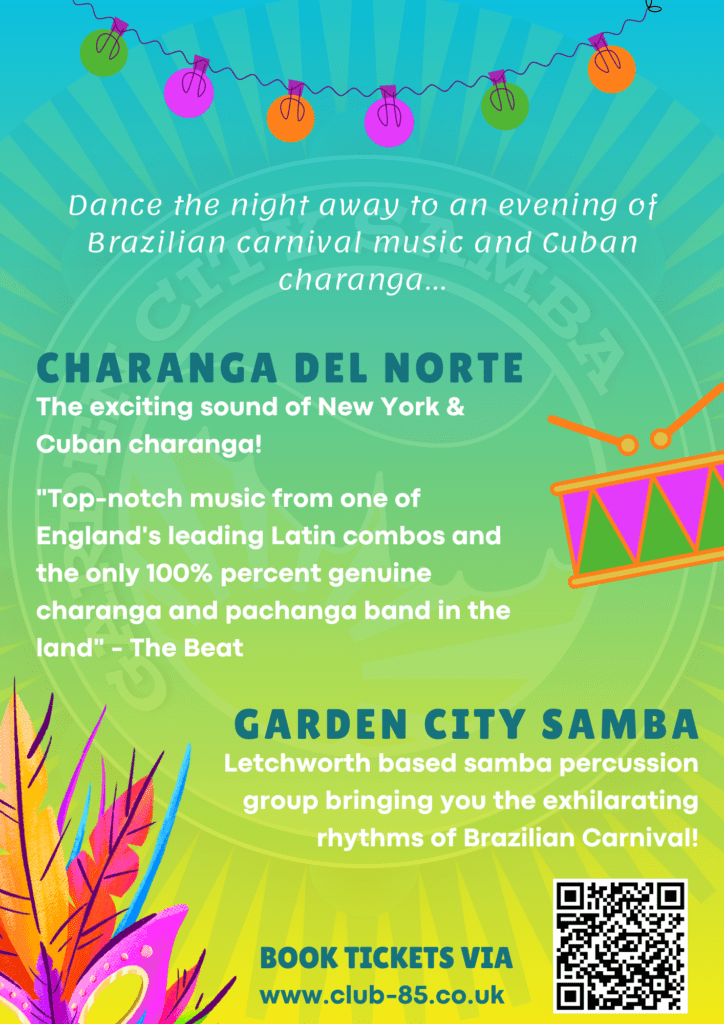 Community Samba Band in Hertfordshire
Bringing you the exciting rhythms of Brazilian Carnival!
We meet once a week in Letchworth to work on our repertoire, add new material and rehearse for performances. We are a family friendly organisation with an age range of twelve to eighty-eight!
We are committee-run, offering further opportunities for members to volunteer their skills and take on different roles of responsibility within the group.
Our musical director is the acclaimed percussionist and award winning tutor Ravin 'Raz' Jayasuriya, and our dance director is Marcia Magliari, a pioneer of Brazilian dance in the UK.
We hope you enjoy looking through our website and learning about our organisation.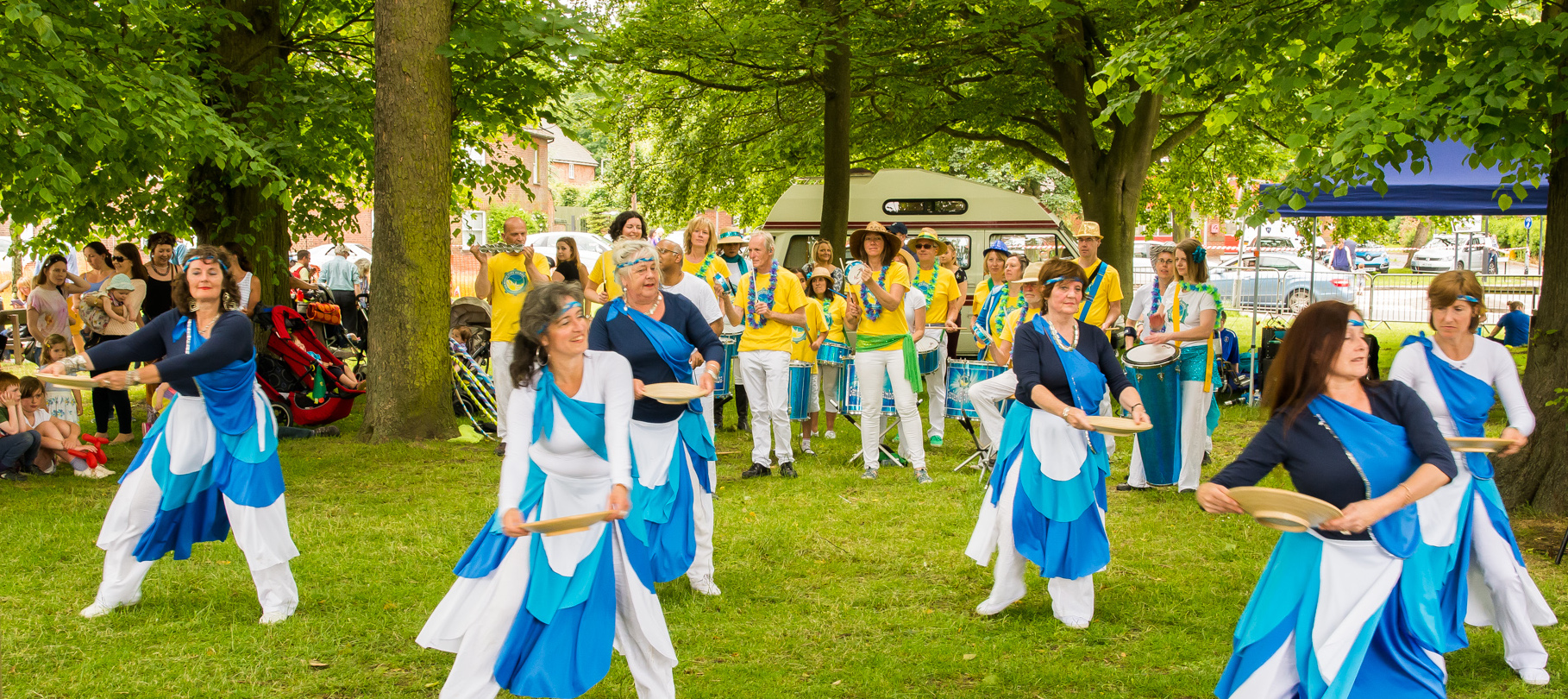 Click on the headings below for more information on our organisation:

Find out more about us
Discover the instruments we play
Learning Resources for newcomers
Meet our group members
Come along and drum with us
Come along and dance with us
See where we've performed
Contact us for more information
Book us for your next event