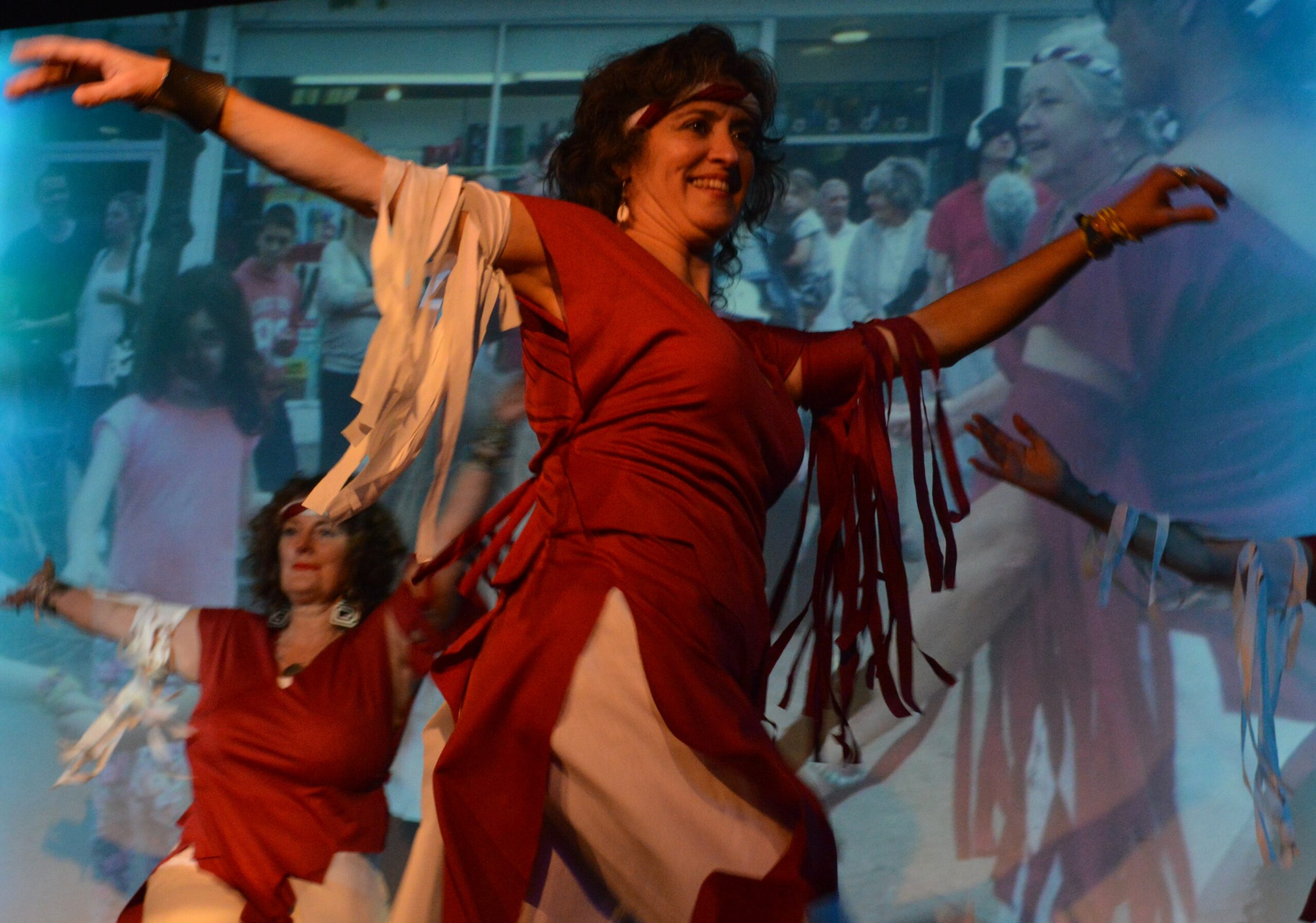 Marcia Magliari is from Rio de Janeiro, Brazil. She teaches Samba, Afro-Brazilian, Frevo, Forro, Lambada, Gafieira (samba ballroom), Salsa, Merengue & a Stretch class. She is the dance instructor on the Edun Ara – bloco de carnaval project and other One Voice Music workshops.
She is an experienced dancer, teacher & choreographer who since 1986 has been working for Brazilian Contemporary Arts helping in the expansion of the notion of Brazilian Dance (especially Lamabada) & Music in the UK.
Marcia has been trained in classical ballet, jazz, contemporary, dance movement therapy and studied yoga and tai-chi. She has a Diploma in dance movement therapy and is a pioneer of Brazilian dance in the UK.
She combines all this knowledge and expertise to give her classes a special blend, linking body awareness, technique and the joy of dancing.