SAMBA DRUMMING COURSE FOR BEGINNERS
We run a 6-week beginners course every Autumn in order to give people a chance to learn some Brazilian carnival samba drumming. No prior drumming or music experience necessary.
Classes will run on Tuesday evenings for one hour. The date, times and venue for the next course will be announced soon.
During the course, participants will learn some authentic samba patterns on a variety of percussion instruments and gain an understanding of Brazilian carnival and its music. We will work on individual instruments as well as creating structured pieces of carnival music combining all instruments.
At the end of the 6 weeks, participants will be invited to join the existing established group and continue coming to our Tuesday evening classes. So if you like drumming, or have always wanted to give it a try, why not come along and have a go? This is a great chance to do something new, learn new skills and make new friends.
Dates, Times, Venue & Costs – TBC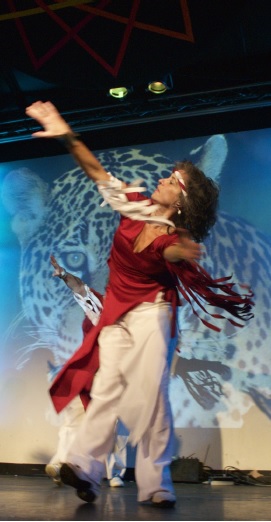 SAMBA DANCE CLASSES
Immerse yourself in the richness of Brazilian dance & rhythm exploring the roots of Samba (Afro- Brazilian Orixas dances), contemporary Samba and Samba reggae.
Energise and have fun while improving your fitness, strength and flexibility under expert supervision of Brazilian teacher/ choreographer, Marcia Magliari, from Rio de Janeiro.
The choreography will reveal stories of Brazilian folklore, merging authentic moves and modern techniques. ALL ages, abilities, body shapes & fitness levels are WELCOME!
Please wear dance shoes or light trainers. If you are interested, these workshops will enable you to join Garden City Samba's dance group, performing with live drumming throughout next summer!
Dates, Times, Venue & Costs – TBC