Here you can read some comments from members about their experience of being part of Garden City Samba.

"I joined GCS a few years ago. I mainly play the bells and the tamborim but I've also had a go on the surdo a few times. Being able to try different instruments is great, but no pressure, you play what you feel confident with and to your ability.
It is all about having fun making music together and sharing that fun with the audience at gigs. I had no musical skills or experience when I first started playing samba but I've learnt a lot, at my own pace, with the help and patience of Raz and the other band members. You are always welcome with friendly faces at the weekly rehearsals and get to leave any worries behind!"
Valerie (freelance translator)

I'm in the charity sector. I was introduced to GCS in 2018 by Ian while we were both volunteering at
Letchworth parkrun, and instantly fell in love with samba drumming. I mostly play the surdos but I'm
happy to pick up almost any of the other instruments. I love wearing sparkly lipstick at gigs and going
on samba weekends away – my favourite trip so far has definitely been Samba Fusion in Bundoran!
Laura (Internal Auditor)


"I've always enjoyed listening to music with a good rhythm and thought I've only ever seen happy drummers. Joining the Samba band has been great fun, I've learned how to play different types of drums and percussion instruments and have enjoyed playing at various gigs .
Each week is different and stimulating and I've made many friends – thanks to Raz's amazing teaching ability and vast knowledge I always learn something new and go home happy."
Jurek (Driving instructor)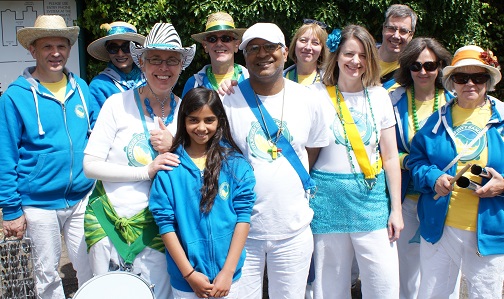 "I first saw Garden City Samba play at Ware Dickensian evening and was totally mesmerised and in awe of the amazing rhythms the band were playing. As soon as I got home I looked up their details to find out how I could get involved. I had never played any kind of percussion instrument before but went along to a practice session (which was free!) and by the end I was already joining in!
Being part of Garden City Samba is an experience like no other. The members are friendly, welcoming and are a great mix of different people of different ages. It's brilliant fun and is a great way of being involved in music even if you haven't played anything before."
Helen (Service Manager for sight loss charity, the RNIB)

"The rhythms are infectious, and nothing compares to being in the music, being a part of it. I joined as a total beginner and I've loved every minute. It's a really lovely group of people too."
James (Programmer)



"I joined the band right at the beginning back in late 2010. I was always a frustrated musician! Tried guitar, double bass, bass guitar, piano and harmonica but seem to have found this form of drumming as my home. Great to be part of a fun group of all ages, abilities and backgrounds, brilliantly led by Raz who somehow pulls it all together! Come & give it a try."
Ian (retired Management Accountant)

"I love it as it's challenging, energetic & speaks to my inner rhythm and there's a great social side to it."
Vicky (Landscape Designer)

"It's a lovely International language, it's like the heartbeat – you get carried away. It's got it all."
Catherine (Mother of four, attends with two of her young daughters)

"You haven't got to be musical – you have the whole group working together."
Jo (Nurse)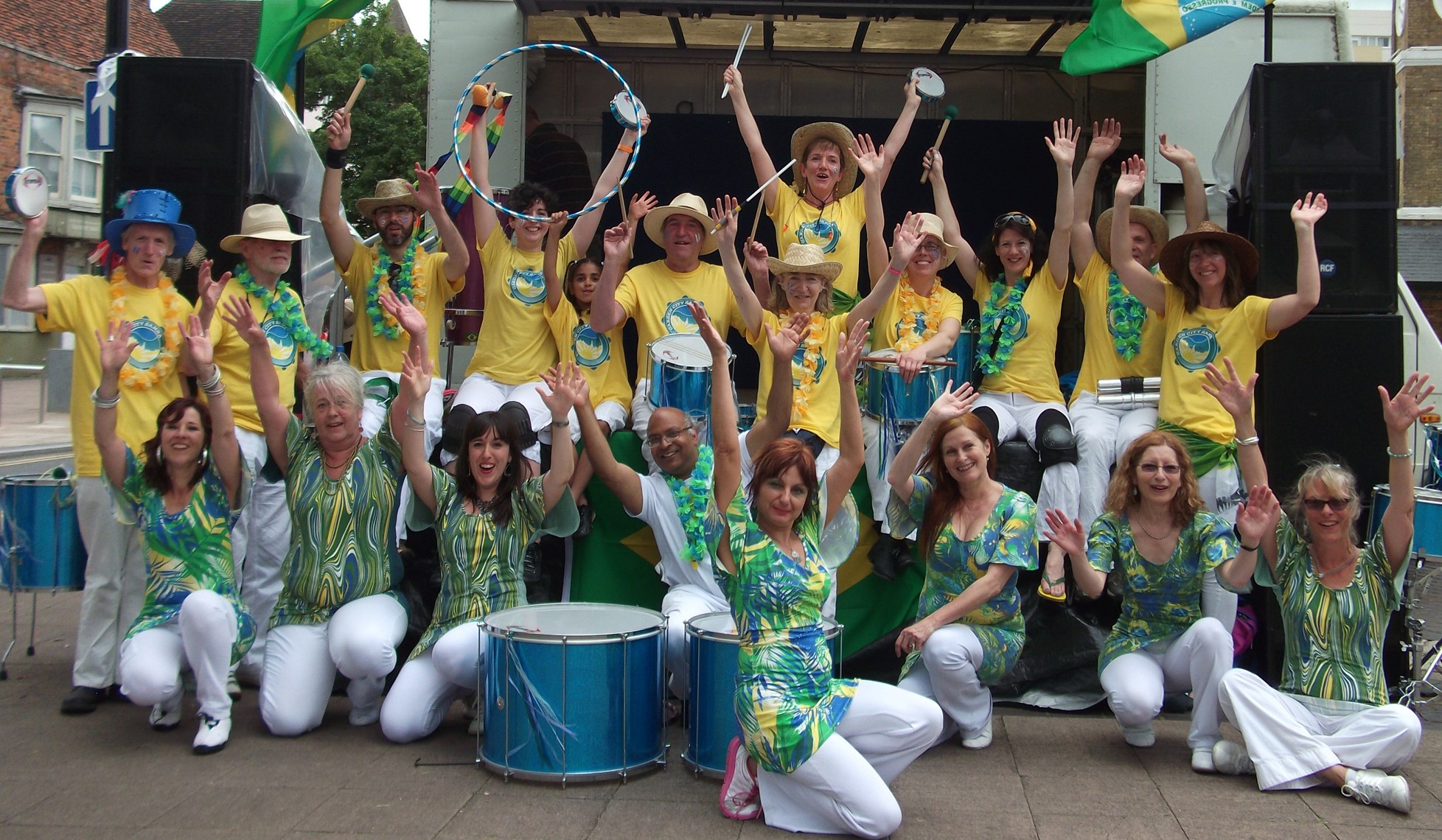 "I joined GCS about three years ago, just after I moved into the area. I was looking for something fun to do that would also help me meet people. I had absolutely no experience playing any sort of musical instrument. From day one I loved the music and the band members made me welcome. Everyone is so patient and supportive, as this senior memory isn't what it should be!!! We have a wide age range, from schoolchildren to pensioners, and it feels like we are family members rather than just band members.

Raz's teaching style is all inclusive and combines patience, encouragement and humour which brings out the best in all ages. I love performing at gigs and we are as professional as we can be, but enjoyment is equally important, and we do enjoy it, a huge buzz. I look forward to the classes as much now as I did when I started."
Joy (retired Social Worker)

"I played in Hitchin samba band Toque Tambor from 2004 until they disbanded.
I joined Garden City Samba in 2017. I readily confesses to having virtually no
natural rhythm but happily this in no way prevents me enjoying a good samba groove."
Tim (Acupuncturist)